Here's my halloween costume. Note that this was actually pre-halloween, for a party last weekend. Let it be known that I am currently dressed in blue jeans.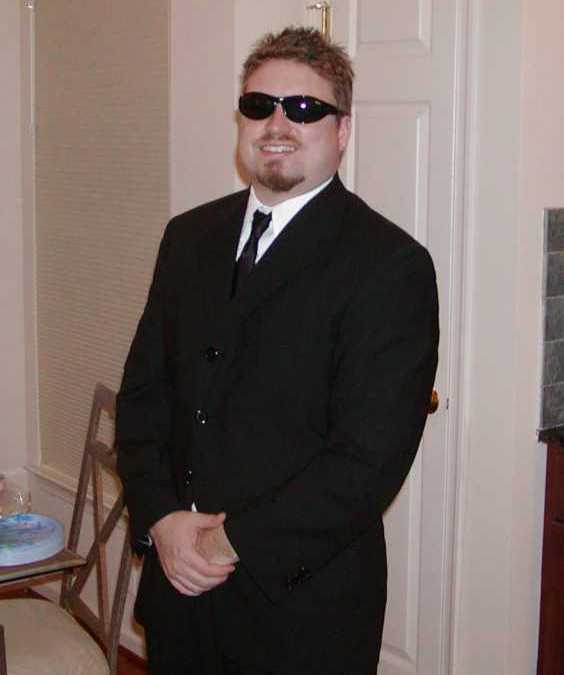 Unfortunately, no one at the party had never seen Reservoir Dogs before :-/.
I also don't fit the role as well as I used to, when I was skinny-as-a-rail in college. In fact, I think I look pretty fat in that photo. Ick.