Here are some of the images from a few weeks ago. Click on the thumbnails for the larger images. I didn't upload the full 1600×1200 images, because they're just too damn big.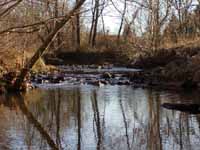 First picture I took. Standing on a footstone in the middle of the creek.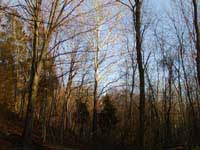 This tree stood out from all the others.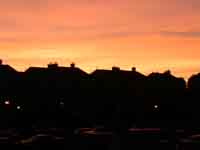 After the walk was over, I happened to glance outside and notice everything had a red tinge to it. Decided to try and get a good picture, in the 5 minutes I knew that I had to get anything, before it all went away. This was the best I could manage in that amount of time.