Here are a few of the better, or more interesting, pictures we took while in Curaçao. As always, you can click on the images for larger versions.
Actually these two were taken en route from Miami. I am not actually sure what island it is, although I am guessing it is Haiti/Dominican Republic, unless we somehow flew over Cuba.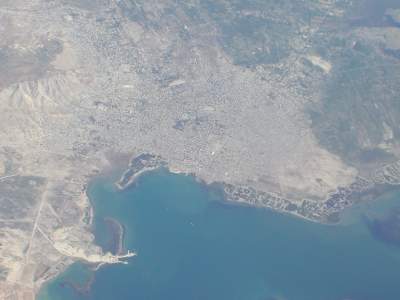 The view from the room:
More below, after the cut.
Some of the non-human inhabitants of the island: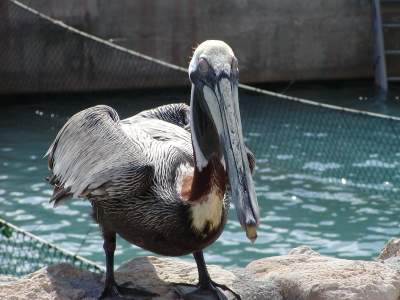 We actually only went into Willemstad for one afternoon, which was fine, I suppose. If we ever return, however, I would like to explore more of it. In the picture of the buildings below, I was actually standing on the Queen Emma Bridge, a floating pontoon bridge. It swings open and shut to allow ships into through the strait, so in this case I was actually parallel to the shore, not perpendicular. The other bridge is the Queen Juliana bridge. One of the guys at the resort said you could see Venezuela from the top of the bridge, but we couldn't — at least not while on the bus. The Queen Juliana picture was taken while on a ferry, the third method used to cross the strait.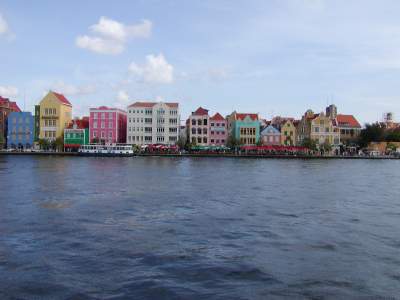 The obligatory sunset/evening pictures. The most interesting of these is the last one, however. I dunno, it must be the latitude or something, but this was taken not long after the sun had set, and you can almost draw a line between the day and night skies. Really strange and cool.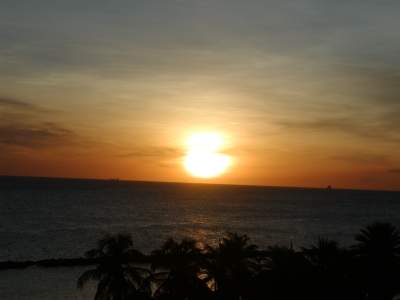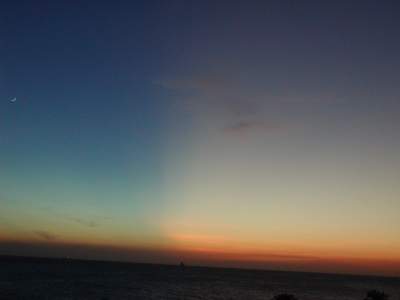 There are a lot of other pictures, but I haven't had time to get them in a presentable format. Maybe later. In any case, Curaçao is a fun place to visit, esp. if you want to see something other than just plain ol' resort culture — and it's safe to walk around in the city yourself, which might not be said about somewhere like Jamaica. The Breezes resort where we stayed was not perfect, but it was certainly satisfactory. In the end, I enjoyed it, and wouldn't mind returning…. although now I think I want to visit some of the other Caribbean isles next…